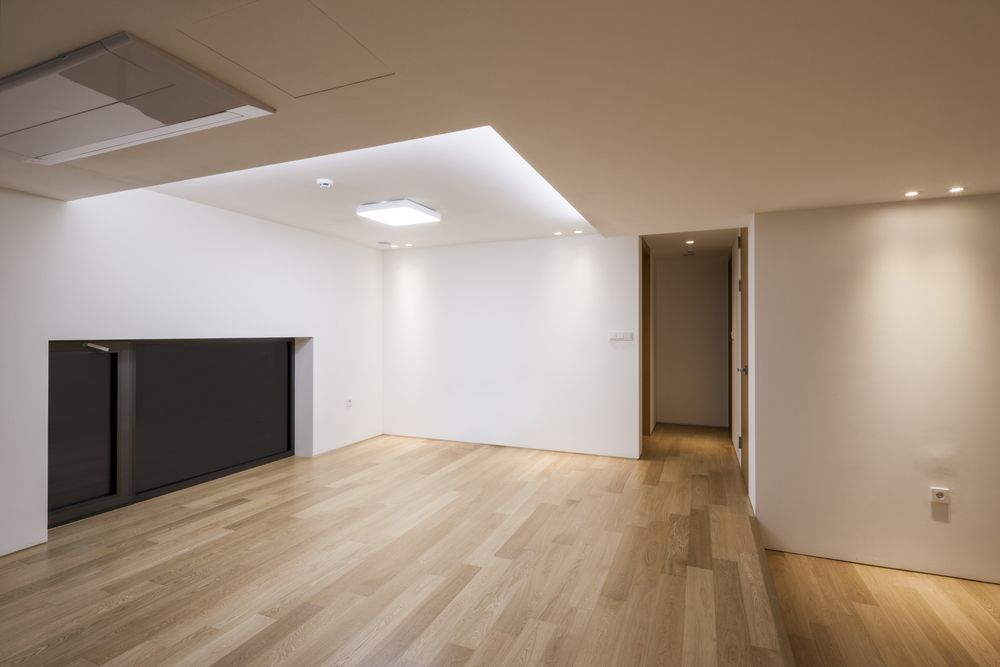 SERVICES
Know that your wooden floor is in need of some of work, but not sure exactly what? Take a look at the range of services we offer to get some ideas and gain a better understanding about what we do. You can also find inspiration from some other previous projects over in our Before and After Gallery .
FLOOR SANDING
​
If your floor is suffering from years of use and ingrained dirt, sanding is the perfect solution. This involves removing the top surface layer of the floor using specialised sanding equipment, revealing fresh wood underneath and preparing it for refinishing. We use state-of-the-art continuous belt sanding machinery, which eliminates nearly all dust and debris from the process, as well as providing an immaculate surface.​
WOOD FLOOR RESTORATION
For floors that are in a poor condition or simply very old, restoration is the ideal choice and can bring them a whole new lease of life. We've restored floors of all types and sizes across West Sussex PO19, and achieved some fantastic results (see our Testimonials to find out what our customers thought). Restoration involves repairs, sanding and refinishing.​
WOOD FLOOR REPAIR
If you can pinpoint exactly what is wrong with your floor, this is probably the service for you. We can make repairs of all kinds, from smoothing over cosmetic aberrations and replacing individual floorboards to rebonding parquet blocks. We can also fix any annoying squeaks and creaks that may have developed over time and fill any gaps between floorboards. ​
WOOD FLOOR STAINING
​

Whether you want your floor to look the way it used to or you fancy trying a bold new look, wood staining can achieve some impressive results. We have a full spectrum of wood stains to choose from, including natural tones and contemporary colours. We keep the environment and your family's wellbeing in mind though, and only use eco-friendly and allergen-free wood staining products.​
WOOD FLOOR FINISHING
Every floor is different and every homeowner has different ideas about the way they want their floor to look. Our selection of finishes is wide enough to allow plenty of scope for both the intricacies of your specific floor and your own personal taste. In addition to our attractive wood stains, we also offer a variety of waxes, varnishes, oils and lacquers. We're also experts in helping our customers to pick the right finish for their floor RH12.​
PARQUET FLOOR SANDING
Parquet floors can bring elegance and sophistication to any home, but only if they're in good condition. If you're looking to bring back the good times and get your parquet floor on top form once more, we can help. We understand the special care and attention that needs to be taken when sanding parquet floors, and we use the best equipment to get the job done.​
PARQUET FLOOR RESTORATION
If your parquet floor is well past its prime then a full restoration may be recommended to let it shine once more. We will painstakingly carry out any repairs as needed, including removing any obsolete bitumen adhesives and reaffixing any blocks using more modern methods. This will be followed by careful and meticulous sanding, and finally the application of a new finish to replace the old one.​
WOOD FLOOR POLISHING
If you don't need a full restoration of your parquet floor and instead just want a few minor repairs carried out, we can help you out there too. Our experienced flooring professionals have carried out repairs to parquet floors in countless residential and commercial properties across West Sussex RH15. We understand the considerable investment that lies behind such floors, and we take great care and attention when repairing them.​
GAP FILLING: RESIN, SLIVERS & SILICON
Gaps can be the scourge of an otherwise perfectly formed wooden floor. They're not only unpleasant to look at, they can also allow draughts in and contribute to creaking noises that may occur. We can easily fill any gaps for you, using a combination of wood slivers, resin and silicon.​
WOOD FLOOR MAINTENANCE
Once you're floor has been restored, it should give you many years of trouble-free enjoyment. But a regular program of maintenance is also recommended to keep it looking its absolute best and to account for everyday wear and tear. We recommend that wooden floors are buffed and polished at least once every two years, and more frequently in busy commercial areas. We can also carry out any repairs as needed. ​
COMMERCIAL FLOOR SANDING
For businesses, a wooden floor is about more than having something to walk on an put the office furniture on. A well-kept floor can be a powerful statement to both clients and employees that this is a company that cares about its appearance and is prepared to invest in it. We carry out floor sanding and restoration in commercial offices and venues throughout West Sussex, and we're quite prepared to work outside of normal office times if required.
SCHOOL FLOOR SANDING
Over the course of a year, a school floor can take a lot of punishment, from constant running about to spills and other mishaps. Sanding can get it ready for the term ahead and can do wonders for maintaining the school image and improving the overall learning environment.​
FINISHES AND SEALS
​

We can provide a huge range of stains, varnishes, waxes and more, and we can also advise you on what is best suited to your particular floor. All of our finishes are non-toxic and environmentally friendly.​
If you're still not sure about what service you require, please don't hesitate to contact us to book your free onsite consultation. We can assess your floor and advise you on the best way to proceed.
​